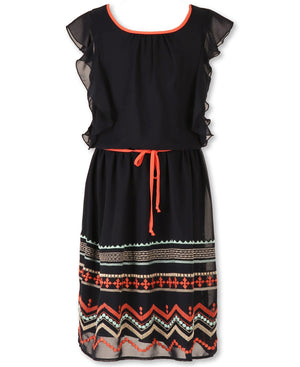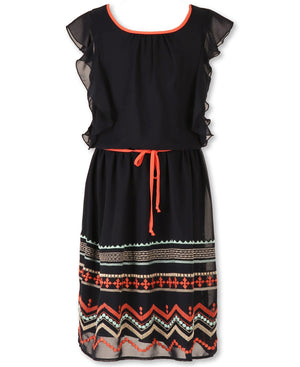 On Sale
Designer Sequence Dress in Navy Blue
This Navy Blue Aztec dress is perfect for holiday parties and special occasions. The top is a simple chiffon backdrop with ruffle trim.
The bottom is a double layer with Aztec print in coral and blue, it is below the knee length design
. Finshed with a simple string like tie band across the wasit line, ideal for a perfect picture.